Accommodation
Andamooka Caravan & Camping Ground
Location: Corner of Water Road & Opal Creek Blvd.
Contact: ATMC Office, 08 8672 7246
The ground is within walking distance to the town hub and at just $3 per person per night, visitors have access to a range of facilities in this unspoilt spot which is surrounded by native vegetation. Relax under a canopy of stars and enjoy the winter warmth of an open fire-pit. The facility offers fresh water, waste pump-out, and an ablution block with hot showers, plus an undercover camp-kitchen/BBQ facility. For families there is a large undercover playground and skate park. Payment is by 'honour system' with cash lodged in a collection xxx adjacent to the BBQ kitchen.
Hint: If you plan on undertaking a quick trip perhaps to Coober Pedy via the Borefield Road, or maybe to William Creek, did you know that you can leave your caravan overnight at the Caravan & Camping Ground for just $3 per night and save the extra time and cost of taking it with you. This can be a good option after rains or if the road is a bit rough.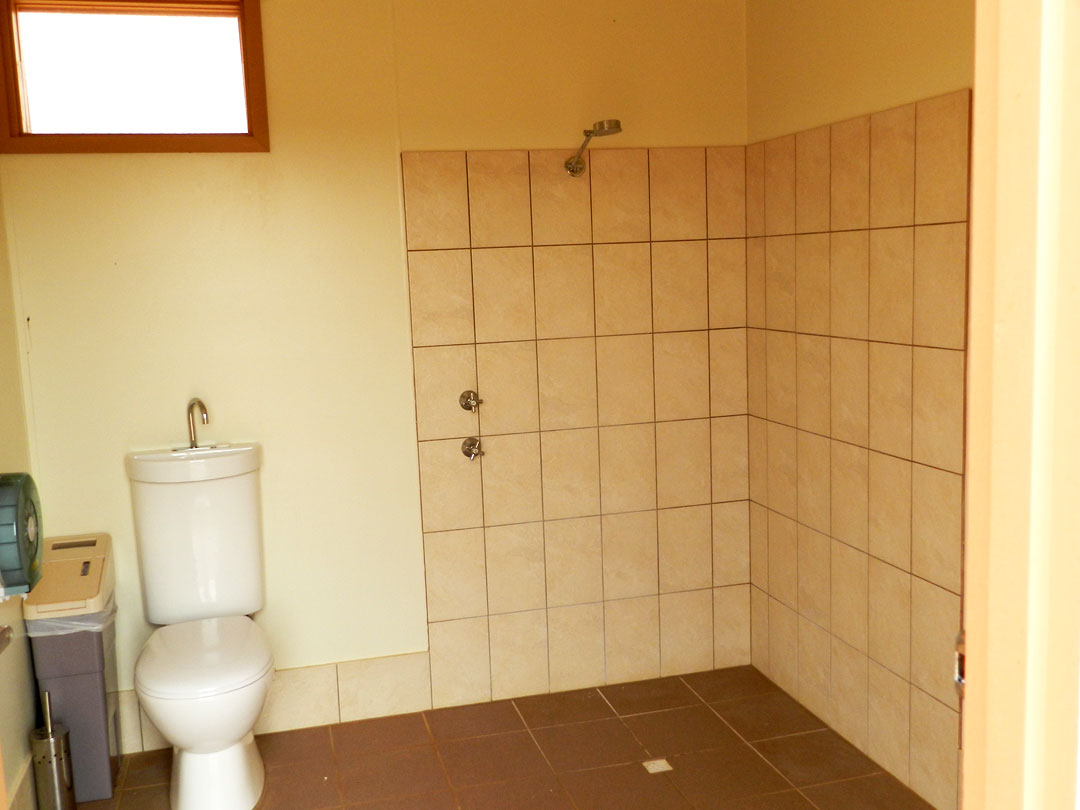 Dukes Bottlehouse Motel
Location: Opal Creek Blvd. Town Hub.
Hosts: Margot Duke & Peter Taubers, 08 8672 7007
There is a lot of history behind this renowned outback Motel which offers a range of comfortable accommodation options. Breakfast is served in the dining room located above an Underground Opal Museum which houses a world-wide opal and mineral display and a host of historic photos and other paraphernalia. There is also the chance to view opal cutting demonstrations and to browse a huge range of opals and opal jewellery or to take a mine tour.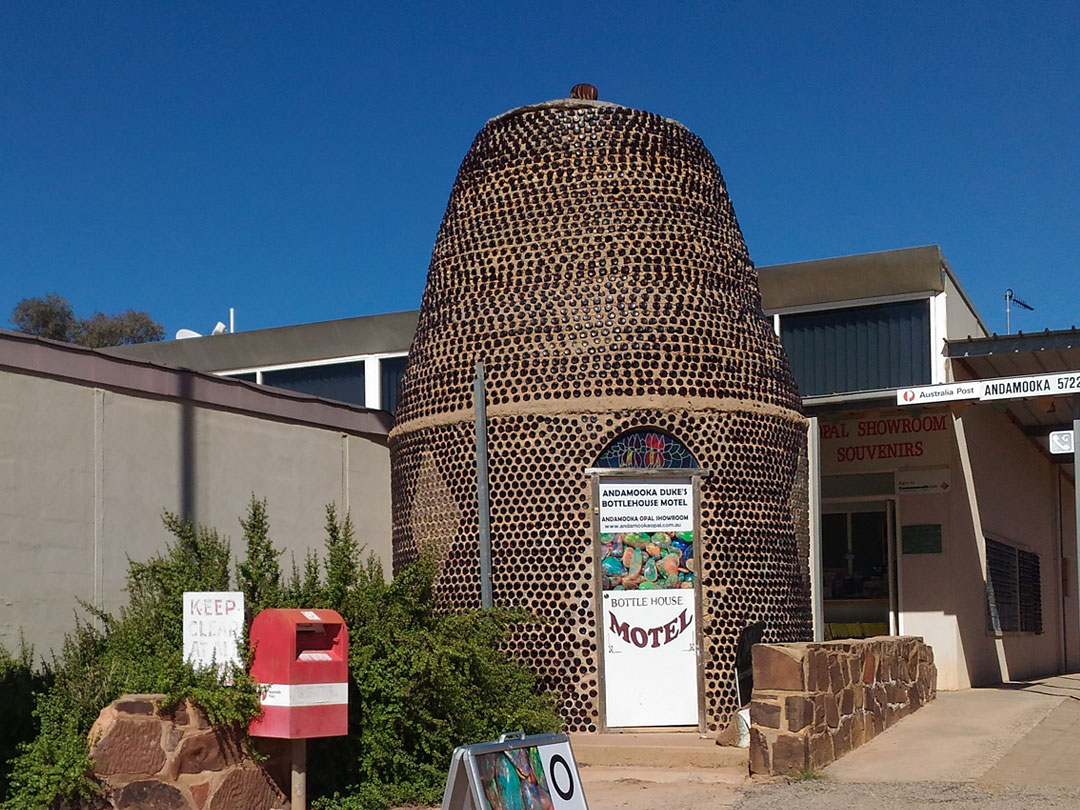 Andamooka Retro Short Stay Shacks
Contact: Gill Rowley, 0427 508075
These quirky retro-style shacks reflect the history and nature of Andamooka residences giving visitors the chance to take a step-back-in-time to life in the 60's, but with the comfort of modern conveniences.
Pet and family friendly, there are options for between 2 to 6 people for a minimum of 2 nights. With linen supplied, visitors only need to pack their essentials and food, but the shacks can also be stocked with provisions to order. Outdoor areas also include BBQ facilities for easy cooking.
Food & Beverage
(some photos)
All food & beverage outlets are located off Opal Creek Blvd within the town hub & open 7 days a week. Check the Community Listing for open hours and contacts. (link to listing)
Cellarbrations Bottleshop – you'll be pleasantly surprised by the excellent range of wines, beer and more available at the local bottle shop and pleased with the prices reputed to be the best in the region. Hint: The bottle-shop also keeps a supply of milk on hand for after hours shoppers.
Tuckabox Hotel / Restaurant– offers full lunch and dinner menus and also take-away meals. Everyone is welcome to the nightly 'happy hour' from 5.30pm and the popular Friday Footy Nights catering for both AFL & NRL fans. Andamookan's are well known for their open friendliness, so you'll be welcome to join the local banter. CLOSED UNTIL FURTHER NOTICE
Andamooka Dine-A-Mite Cafe – this relaxed family friendly cafe offers great coffee & cake, delicious light lunches and Sunday Breakfast, all with a friendly chat. For a special treat, check 'What's On' for information on regular 'international food nights' held at the Cafe.
Facilities & Services
Public Toilets – Adjacent to the Playground / BBQ kitchen at the Caravan & Camping Ground Town Hub near to the Community Hall
WiFi / Library – Andamooka School, access via School Road off Opal Creek Blvd.
22 / 7 Self-Serve Fuel – Corner of Opal Creek Blvd. and Koska St.
Potable water & pump-out station – Caravan & Camping Ground Post Office – Town Hub
Justice of the Peace – Post Office
Laundromat – Post Office
Tyre repairs & replacement & Mechanic –